Ford Quick Lane® at Tracy Ford Service Department              (877) 697-9254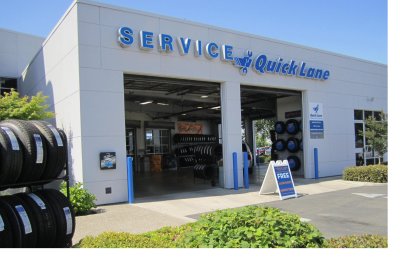 What is Quick Lane?

We're your neighborhood quick service experts. We provide all the services your car or truck needs most, including an in-depth Vehicle Check-Up Report on every visit.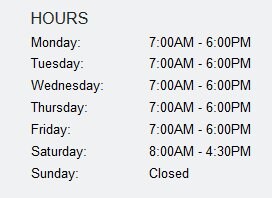 All of our services are performed by factory-trained experts and on your schedule. You'll never need an appointment and you'll get service while you wait. Plus, we'll take care of any make or model, using quality parts and lubricants from trusted brands like Motorcraft®. Not to mention eleven top brand name tires like Goodyear, Continental,  Michelin and more.

Give us a try and you'll see why life is better in the Quick Lane®.
Auto Service from Quick Lane®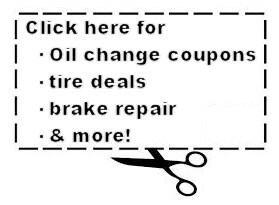 Vehicle check-up for car or truck maintenance
The factory-trained auto service technicians at Tracy Ford Quick Lane® will thoroughly inspect your vehicle's key components and systems from top to bottom, then give you an in-depth Vehicle Check-Up Report that will help you easily monitor your car or truck's maintenance needs. As with any Quick Lane service, no appointment is necessary, so come in anytime.


Tire Buying, Care & Maintenance

Buying car or truck tires & tire care at Quick Lane
Whether you're shopping for the best price on a new set of tires for your car, truck, CUV or SUV or simply looking for a quick tire rotation or tire inspection, make sure you visit Tracy Ford Quick Lane® Tire & Auto Center. When you purchase tire(s), the following services are typically included:*

Tire inspection for proper inflation and wear
Tire rotation
New tire installation
Tire mounting and balancing
Disposal fee*
State taxes*

Our factory-trained experts know all the ins and outs when it comes to your tires and have the right replacements on hand, based on your requirements. They can also help you get the most out of your tires with simple maintenance tips.

We offer 13 name-brand tires, including Kelly, Michelin, Goodyear and Continental Tire. On top of all that, we offer our Low Price Tire Guarantee.

Remember, it's essential that your tires are in proper working order to help keep you and your family safe. Visit Tracy Ford Quick Lane® Tire & Auto Center and we can help you find the right tire for the right price.

*There may be additional charges. Be sure to ask your Tracy Ford Quick Lane® Tire & Auto Center representative to explain items on your statement.

Oil Change at Quick Lane®

Three quick oil & oil filter change options - no appointment needed
Getting an oil and filter change helps keep your engine clean and properly lubricated so it can run more efficiently. Visit Tracy Ford Quick Lane® Tire & Auto Center and you'll have three choices to get the maximum value out of your oil change. Each one offers high-quality oil and filter products from Motorcraft® that are right for your vehicle and can even help improve your gas mileage and extend the life of your vehicle.

Good choice: Oil & filter change
Quick Lane uses premium-quality Motorcraft® Synthetic Blend Oil with specially designed performance additives. It helps minimize damage-causing deposits, rust and corrosion and provides excellent wear protection.

Better choice: The Works Fuel Saver Package
With The Works, you get an oil change and a whole lot more, including a tire rotation, brake inspection, battery test and a Vehicle Check-Up Report to help you monitor your vehicle's maintenance.

Best choice: Vehicle-specific scheduled maintenance
There is no better way to take care of your vehicle than to follow the recommendations in your vehicle's maintenance schedule, found in your owner guide. Whether it's an oil change, spark plug replacement, engine coolant flush or anything else, Quick Lane can take care of it all while you wait.

Brake Repair & Replacement

Brake pads & shoes, drums & rotors at Quick Lane®
Your brakes are your vehicle's most important safety feature, but just because they're stopping your vehicle doesn't mean they're working their best. In order to stop your car or truck safely, brakes are designed to slowly wear as you use them. That's why regular maintenance of your brake system is so important. Visit Tracy Ford Quick Lane® anytime for service while you wait and we'll make sure to keep your vehicle stopping. Plus, we offer high-quality brake products and brake fluid from Motorcraft.®

Motorcraft® Brake Pads & Shoes
Friction formulas help reduce noise and vibration, maintain high braking performance and increase durability
Friction formulas tested on vehicles, unlike many other brands

Motorcraft® Brake Drums & Rotors
Provide consistent hardness and strength for long-term durability
Rotors designed with uniform surface finish
Reduced noise and uniform thickness for reduced pedal pulsation

Genuine Ford and Motorcraft® Brakes - Quality Stopping Power
Genuine Ford and Motorcraft® brakes have many advantages over some aftermarket competitors. Motorcraft® friction, pads, linings and shoes are designed for individual vehicle applications, are tested rigorously and meet strict federal standards.

Auto Batteries

Auto battery maintenance & replacement
An old car battery can stop you cold. If you're not sure whether or not your battery is worn out, stop by Tracy Ford Quick Lane® for a battery test. We'll see if it's ready for another season. Plus, if you need a new one, we stock the Motorcraft® batteries that are right for your vehicle.

Did you know?
Cold Cranking Amps is the industry standard for measuring how long a battery can supply power at zero degrees Fahrenheit.

Motorcraft® Batteries

Manufactured to the highest quality standards and latest technologies in design and engineering
High quality at competitive prices
Excellent warranty coverage*
*See Tracy Ford Quick Lane for limited-warranty details.

Motorcraft® Batteries - A Smart Choice
With advanced technology, high quality, great performance and a wide range of choices, Motorcraft® batteries are a smart choice.

Auto Air Conditioner System

Car & truck air conditioning repair & maintenance
Whether you need a tune-up, an AC flush or some new components, Tracy Ford Quick Lane® is the easy place to get your car's air conditioning system serviced while you wait. Our factory-trained technicians will get your truck's or car's AC ready to beat the heat. Plus, we have high-quality Motorcraft® air conditioning parts, available for any needed repairs.

What's included:
Inspection of system components
Leak test using factory-authorized equipment

Did you know?
The first air conditioner in a car was introduced in 1939. You had to remove the belt at the end of the season to stop it from running.

Motorcraft® Climate Control Components

Comprehensive line of replacement parts, including compressors, condensers, evaporators and more
PAG and R-12 refrigerant oils replace compressor oil lost by leaks
Auto Hoses & Belts

Inspection and replacement of car or truck belts & hoses
Worn out or broken belts and hoses are some of the most commonly overlooked causes of disabled vehicles. Visit Tracy Ford Quick Lane® anytime and our factory-trained experts can inspect all your belts for wear and your hoses for leaks. Plus, we have a full range of quality replacement belts and hoses on hand, from trusted brands like Motorcraft.®

What's included:

Inspect belts for wear and cracks
Test for correct belt tension
Check hoses for leaks and cracks
Pinch test of hoses

Motorcraft® Belts
Manufactured of premium quality materials and polyester cords
Minimize slippage and resist stretching and deterioration from grease, oil, dirt and high temperatures
Laminated, die-cut edge design provides quiet, efficient operation

Motorcraft® Hoses
Long-lasting, heat-resistant rubber used in most under-the-hood hoses
Complete line of products, including fuel line hoses, power brake hoses, vacuum hoses, windshield wiper hoses and more
Windshield Wiper Blades

Wiper blade inspection & replacement
Visibility is key when strong rains or snow hit. That's when the performance of your wiper blades becomes critical. If you're starting to see streaks or smears on your windshield when using your wipers, or if they are cracked, peeling or brittle, then it's time for a new set. Visit Tracy Ford Quick Lane® and have us inspect your blades. If you do need a new set, we have quality replacements on hand, from trusted names like Motorcraft.® We'll even top off your wiper fluid.

Did you know?

Wiper blades became a standard feature on all North American cars in 1916.

Motorcraft® Wiper Blades
Choose from four unique types in a range of sizes for any seasonal need
Many include a wear indicator that changes from black to yellow when it's time to replace
Tire & Wheel Alignment

Alignment for your car or truck can help prevent uneven wear
Bumpy roads and potholes can throw off the alignment of your vehicle, causing it to pull to the left or right rather than traveling in a straight line. This can lead to uneven tire wear and reduce your gas mileage. If you've noticed this in your vehicle, stop by Tracy Ford Quick Lane® anytime for a road test and professional wheel alignment. Factory-trained technicians will be able to restore your proper alignment, improving your handling and making your vehicle run more efficiently.

Auto Lamps & Bulbs

Replace headlight & tail light bulbs
A burned-out headlight negatively affects your visibility and a burned-out tail light negatively affects your ability to communicate with vehicles behind you. That's why burned-out lamps or bulbs can earn you a traffic ticket. Stop by Tracy Ford Quick Lane® for a quick replacement of your headlamp, taillamp or any of your interior cabin bulbs. We have the replacements on hand that are right for your vehicle. Plus, you can get a Vehicle Check-Up Report from our factory-trained experts while you're there to help you monitor all your vehicle maintenance needs.

Auto Alternators & Electrical Systems

Car & truck electrical and alternator repair & replacement
The advanced electrical systems found in today's vehicles require an intricate system of wires, cables, fuses and more. The factory-trained technicians at Tracy Ford Quick Lane® can perform electrical and charging system diagnostic checks, as well as replace your alternator. Come in anytime, and we can help ensure your vehicle's electrical system is running at full power.

What does an alternator do?
While your engine is running, the alternator supplies electricity to your systems and recharges your battery.

Motorcraft® Alternators

Meet or exceed original equipment specifications
Dual internal cooling fans provide high reliability in extreme temperatures
100% performance-tested and insulation-tested to 600 volts
Transmission Service & Maintenance

Transmission fluid check & scheduled maintenance
Your transmission is crucial to the proper functioning of your vehicle. If your transmission fluid is old and contaminated, it can cause expensive damage. And if your transmission filter is clogged, your vehicle will not be able to shift gears effectively. Whether you drive a manual transmission or automatic transmission, the auto service experts at Tracy Ford Quick Lane® have the experience necessary for performing whatever maintenance it needs, from a fluid check or a filter replacement to a system flush.

What's included?

Transmission fluid level check
New transmission filter
Linkage and controls inspection and lubrication

Did you know?
The first mass-produced automatic transmissions appeared in the 1940s. Until then, everyone had to drive stick shifts.

Motorcraft® Filters - Variety and Quality

Motorcraft® has a variety of filters for all Ford, Lincoln or Mercury vehicles.
Motorcraft® Lubricants - Vital to Engine Performance
Trust Motorcraft® lubricants including - Full Synthetic Motor Oil - for our highest level of performance, helping to ensure the smoothest operation.
Suspension & Steering

Replacing worn or bad shocks & struts, steering repair & maintenance
These components do more than just provide a comfortable and enjoyable ride - they work together to help keep your car or truck handling securely. A properly maintained steering wheel and system keeps you in control of your vehicle while the suspension system, including your shock absorbers or struts, coil springs and linkage, help support your vehicle's weight and help keep your tires in contact with the road for better traction. Stop in to Tracy Ford Quick Lane® to have factory-trained auto service technicians make sure your systems are functioning properly.

What's included?

Inspection of all system components
Check and top-off of power steering fluid
Ball joint lubrication

Motorcraft® Shocks & Struts
Reduce wheel bounce, helping provide a smooth ride
Provide consistent control
Full range of products for almost every vehicle application and driving situation
Cooling System Maintenance

Car and truck water pumps, thermostats & engine coolants
Warm weather can take a toll on your vehicle, and a malfunctioning cooling system can lead to overheating and damage to your radiator. Visit Tracy Ford Quick Lane® anytime to have factory-trained auto service technicians inspect your system and replace any damaged or worn components. This will keep your engine protected during warm months and will provide you with peace of mind.

What's included?

Check hoses for damage and leaks
Monitor operating temperatures

Motorcraft® Cooling System Components
Water pumps contain a precision bearing to help deliver long life and efficient performance
Thermostats are engineered for top performance and long life
Premium engine coolant is ethylene-glycol based and safe for aluminum radiators and heads, along with conventional engines
Fuel Saving Tips

How to get better gas mileage in your car or truck
Proper vehicle maintenance doesn't just help extend the life of your vehicle - it can help relieve some of the financial pressure brought on by high gas prices. The following are a few key services our factory-trained auto service technicians can perform to help boost your mpg and fuel economy.

Keep your tires inflated to the proper pressure. Making sure your tire pressure isn't too low - or too high - can improve your gas mileage by up to 3.3%.
Get the recommended grade of motor oil. Our experts offer a full line of high-quality oil and filter products from Motorcraft®. Using the one that's right for your vehicle can help improve fuel efficiency by up to 2%.
Get an engine tune-up. Making sure all your systems are operating at their best can save you 4% in fuel efficiency.

Saving fuel after a visit to Tracy Ford Quick Lane is just the start. Here are a few things you can be conscious of when you're behind the wheel to help you squeeze a little more out of your gas dollars.

Avoid aggressive driving. Not only can it be dangerous, but constant speed changes and quick, uneven stops and starts also waste a lot of fuel. Taking it easier behind the wheel can improve your gas mileage by as much as 33%
Remove excess weight. You can save about 2% in fuel efficiency for every 100 lbs. of weight you remove from your car or truck
Use your cruise control. It's almost always more fuel-efficient to travel at a constant speed whenever possible
Avoid idling. It's more fuel-efficient to turn off your engine when you're waiting in the car
Combine trips. Your engine works most efficiently when warmed up
Don't speed. Gas mileage usually decreases rapidly at speeds above 60 mph.
Source: fueleconomy.gov